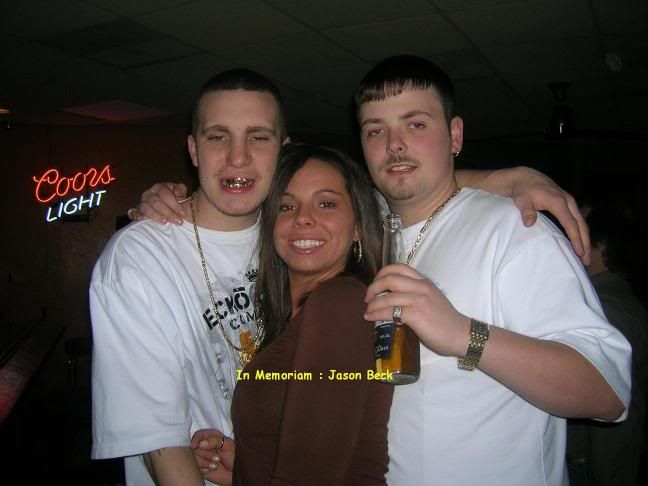 Got a shock news yesterday from Jared and Dave.Jason,their friend passed away Friday morning.Jason came to our bar last weekend with his girlfriend.They danced and had good time.I took some pics of them and even recorded a video ( ashamed,I didn't aim him a lot,but Jared and his girl ).
So,wed nite,Dave came to me and told abt the wrecked car they had on Sat nite.I was really shocked! He said Jason was in the hospital and was helped by life support.Oh...really sad to hear that.Dave wanted to have the pics I had taken and wanted to print. I promised him to give the pics and the video on Friday.
Yesterday,Dave came and told me Jason had died. I was speechless,I felt cold behind my neck and said our deep condolences to his family.Later on,Stephanie came.She cried all night long and I tried to encourage her.
Life is short,it is. Deep condolence to Jason's family.
Rest in peace, Jason. Smile for us from heaven. We're gonna miss you.We love you,we do.